Hello everyone, we have an annoying hacker which we need solving.
Basically, this guy was in our clan and we caught him hacking. it was obvious anyways but we reviewed hours of battlerecorder footage and proved byond doubt that he was hacking. He even admitted to it.
Problem is, he wont leave us alown. We ban him, he comes back. He seems to be able to change his IP at will and hash. However can you do a PB ban to completely ban his account from our server (and yours if you like).
He goes by two main names:
Lander
MrPink
However we have seen him with others and even no name. All the same guy of course as he gives the same all "smack talk" in chat and admits its him. Basically, i have personally banned him over 10 times now, on our website and the gameserver with no affect. Hacks he uses which we have proved:
Wall Hack,
Fog Hack,
Aimbot,
Name Hack,
IP/Cash Hack
However its likly hes using more such as centurion and Dr. G. We have an abundance of evidance in the form of battlerecorder files i can provide upon request. Or can be feely downloaded from:
http://www.rackage.com/downloads/servers/1...3.47.165/16569/
He was online last night during our rushhour, and had to ban him using 2142CC like 8 times before he came unto our forums/shoutbox.
Any help here in issuing a perminant ban?
Thanks,
Maj. Knaggsy
---------------------
He has also had the following hash's:
81e8c340970611ad54bb734be6b5fbcb
472a70f9d05d406d78ca4587365532e0
177f891178cbcd9a6a6f333162ad111d
5db87c4daf1e01230f7d17aa5697c083
d1601426d8d0fa2d9270cbc9856adeb8
4c164626514a1851c5774e45fb2392de
550dab133d1583ce48c417cf5506dd09
56baf57e9a86e049fe7b77e48f171fd7
9bce8a4cef08865a41b2a3e7044d1779
836c0f8b93f6dc382d01ae725e4baefd
e22d0381b69c08655e7a6bd15ede98bb
Each with a new IP also, always starting in 81 but the rest of the segments always different.
----------------------
Attached Evidance (More Available Upon Request)
Using battlerecorder, here are some stills of one moment:
MrPink_ aiming and firing in the direction of silo 1 from silo 3 at a invicible target:
Tracing his bullets making their way towards the still inviseble target:

A
look back at MrPink_ position: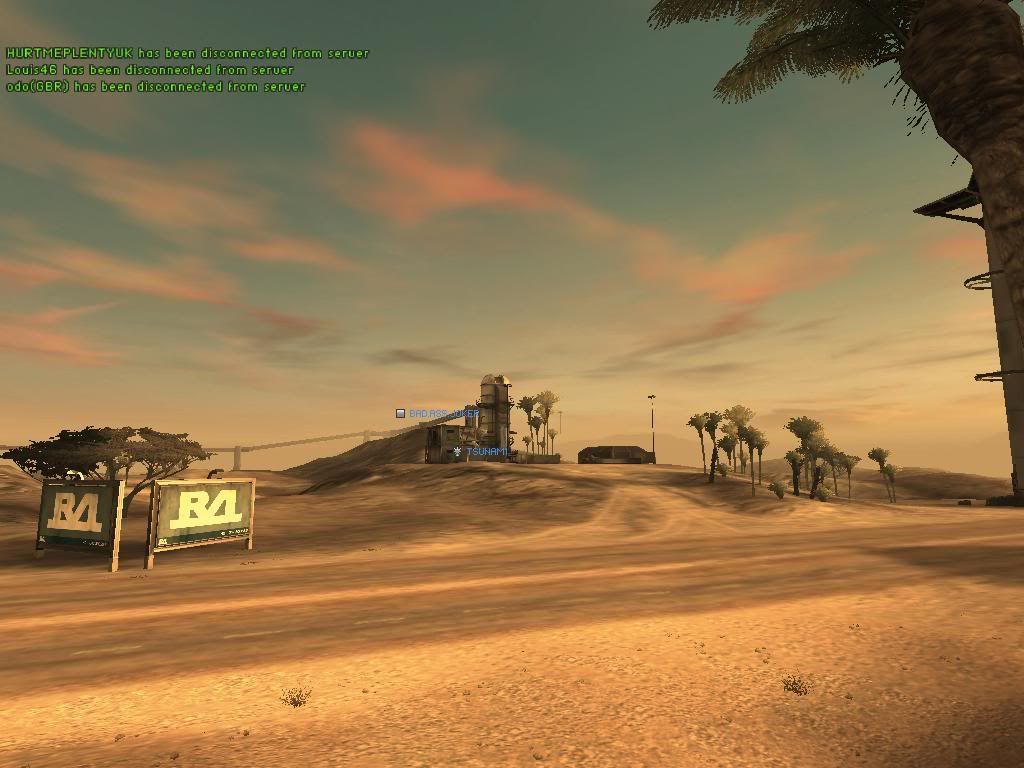 The target: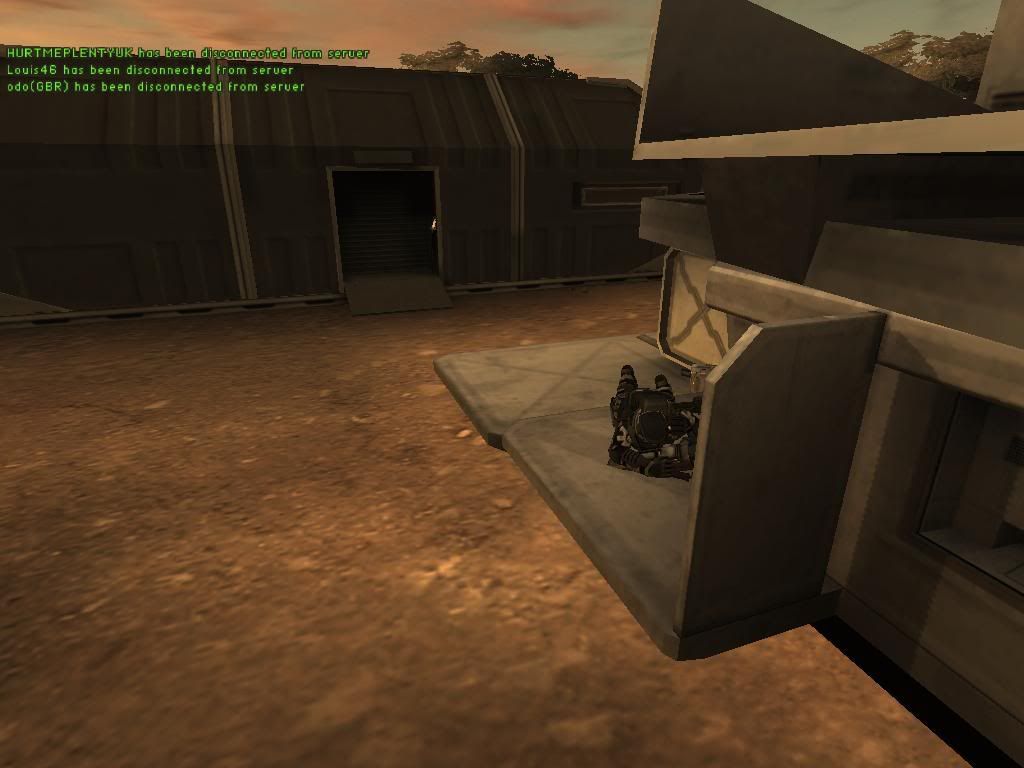 Oh no, there were two targets

This has also been witnessed by over 25 clan members on different occasions.
Edited by =DEF= Maj.Knaggsy, Mar 18, 2008 - 07:28 AM.